About HKSEC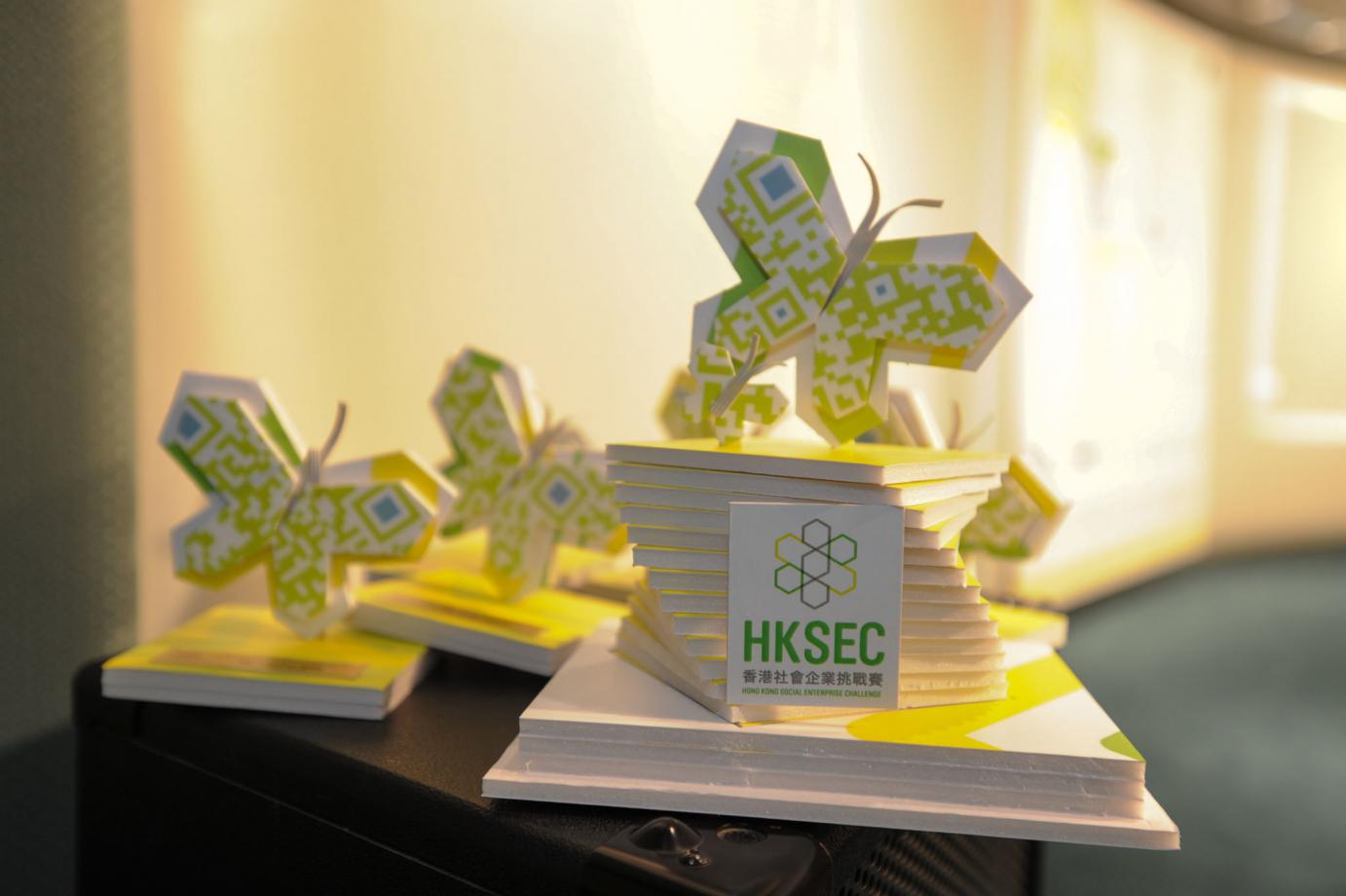 What is Social Enterprise?
A social enterprise (SE) is a business which achieves a social goal or tackles social issues through a self-sustaining business model. In general, the profit generated by a social enterprise will be re-invested in the business in order to create greater values for the society. There is a wide variety of social enterprises, ranging from work integration, alleviating structural unemployment by creating jobs for the minority, to using technology to solve social problems. More information about starting a social enterprise in Hong Kong can be found here.
Hong Kong Social Enterprise Challenge (HKSEC)
The Hong Kong Social Enterprise Challenge (HKSEC) is a social venture startup competition organised by the Center for Entrepreneurship of the Chinese University of Hong Kong and sponsored by the Home and Youth Affairs Bureau.
Since its inception in 2007, over 9,300 post-secondary undergraduate and postgraduate students and fresh graduates from 145 academic institutions have been participating and generating over 1,600 business ideas for social enterprise. Through a structured competition model, HKSEC encourages students to employ a creative entrepreneurial approach to solve real world social issues. HKSEC aims to accelerate the growth of social enterprise startups led by young people.
The Framework
Our mission is to generate innovative and practical social enterprise ideas through engagement of multi-disciplinary and multi-institutional teams and to encourage young people to implement their ideas. By providing a series of motivation activities, seminars and training workshops, HKSEC has been strengthening the participants to understand social issues from a social entrepreneurial perspective to solve the real world issues, and to demonstrate social responsibility. To develop business plans for a social enterprise with financial sustainability, the participants have to be creative and their ideas will be sharpened in different competition stages by the professional advice and comments from the mentors and judges.
HKSEC has been evolving into a hub connecting social entrepreneurial education, training and implementation for young, passionate students and alumni in Hong Kong. The framework of HKSEC includes three elements of developing social entrepreneurship through (1) Education, (2) Competition, (3) Incubation. Each element is connected and accompanied with relevant activities to accomplish the mission of creating more social ventures in Hong Kong. You may find more details about the competition here.