Neurodyssey Association 心腦歷情
Back
Youth, Social Tech, Good Health & Well-Being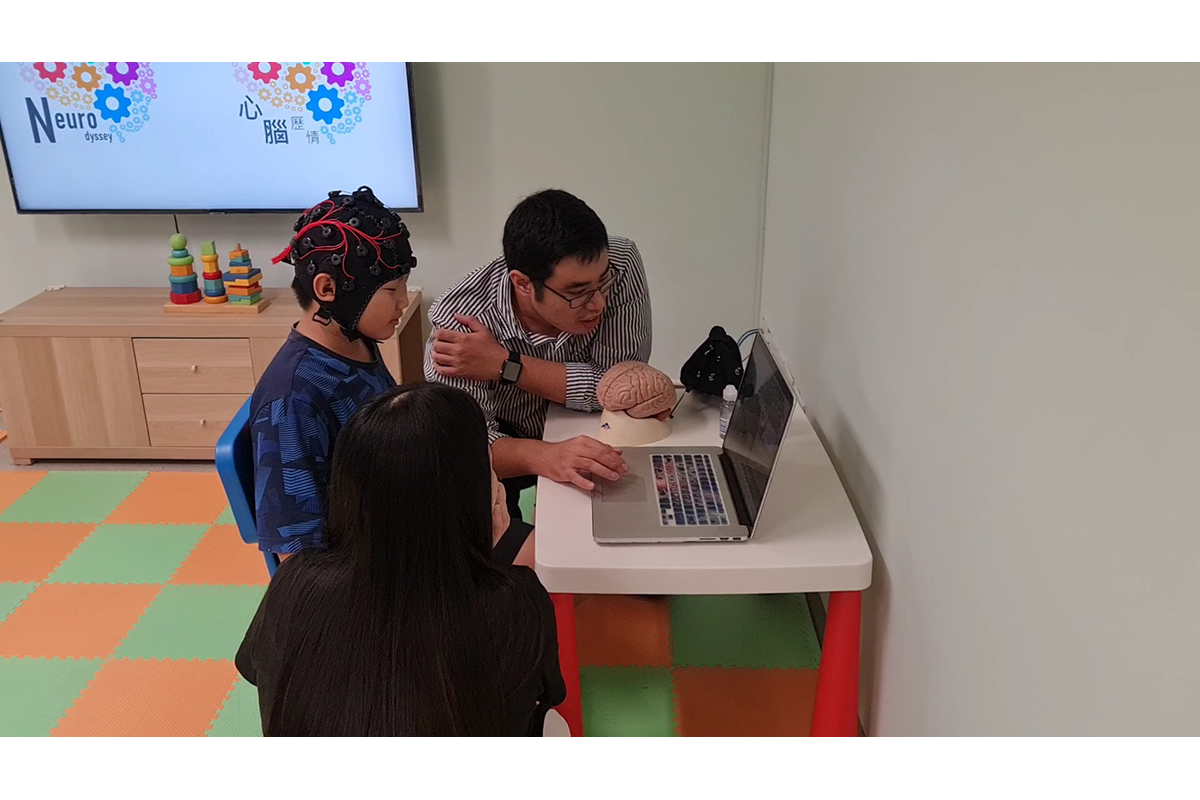 "Neurodyssey" (心腦歷情) is a social enterprise aiming to promote well-being and boost the physical, cognitive and psychosocial development of SEN kids.
We developed the [友童感] Walk Along With the Kids program, a one-stop service platform for SEN families, especially for those in financial difficulties. The program starts with a neuropsychological assessment, then we customize the intervention program based on scientific data. We have developed a set of professional neuropsychological assessments and a tailor-made intervention program for SEN kids with expertise from Dr SIU (Team member: Dr SIU, PhD in Neuropsychology, specializing in neuropsychological assessment and intervention research on children with SEN for over 10 years). We are able to offer a wide variety of interventions supported by our registered therapist pool, including music, horticulture, brick-by-brick [formerly known as Lego Therapy]. We adopted a feedback mechanism to regularly monitor the progress on SEN kids and adjust the intervention program accordingly to ensure high effectiveness.
We have a good network of NGOs and corporates/financial institutions. We also keep a frequent dialogue with NGOs to fill their gap of services by offering our programs, then we pitch corporates/financial institutions for funding and leverage their financial resources to help SEN kids. Nowadays, many large corporate and financial institutions, all have a budget for Corporate Social Responsibility ("CSR") and Environment, Social, Governance ("ESG"). Our program offering at affordable costs will fit most budgets.
組長
Team Leader
蕭一凡
SIU Yat Fan (CUHK)
組員
Team Member
陳凱雯
CHAN Hoi Man (PolyU)
林浩怡
LAM Ho Yi (EdUHK)
張頴彤
CHEUNG Wing Tung Vince (HKBU)
院校顧問
Faculty Advisor
崔志暉博士
Dr. CHUI Chi Fai Raymond (HKSYU)
許沛鴻博士
Dr. HUI Pui Hung Bryant (PolyU)
Website
neuro.hk