Youth, Social Tech, Mobile App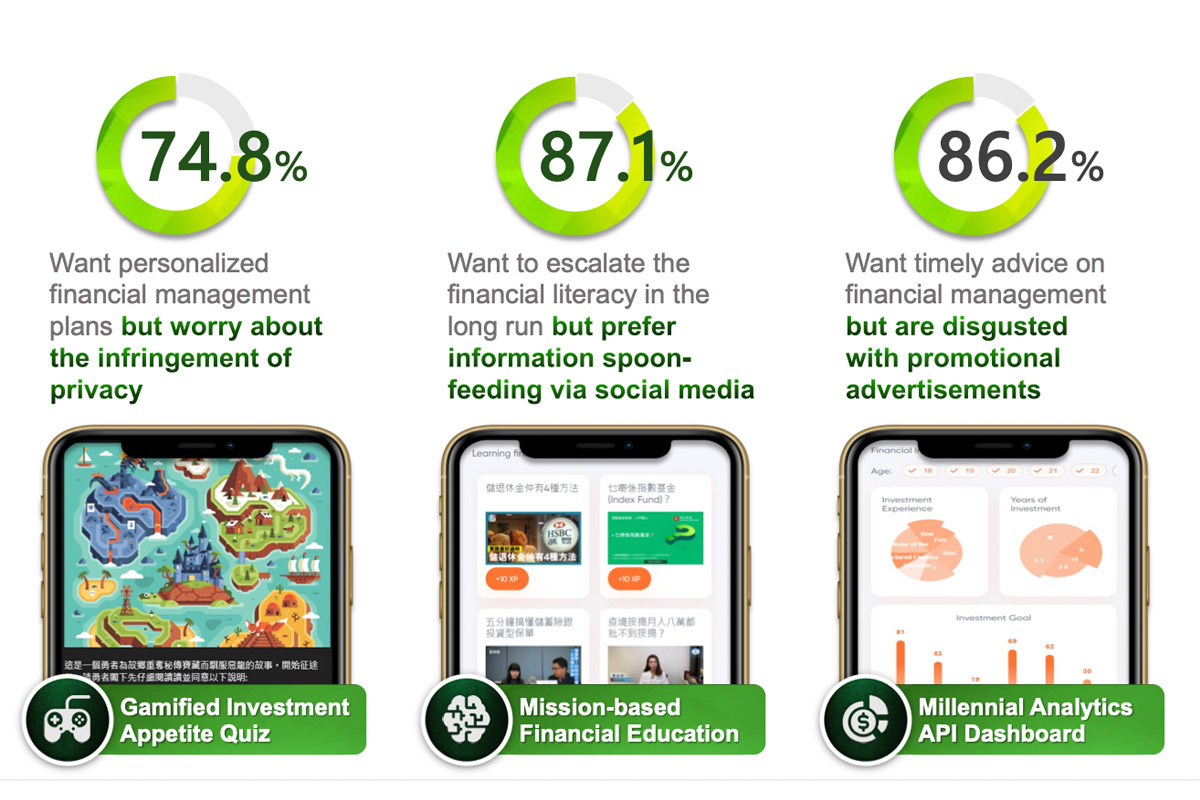 SIGMA, being a financial education platform, has a strong vision to help millennial clients understand their risk appetite. We stand as an application in matching ready millennial clients with investment vehicles that best suit their risk preferences through gamification of client onboarding & sentiment analysis, and providing millennials with interactive financial education.
Recognized by the industry as the millennial's most trusted digital education application by: 
Gold Prize, ETNet FinTech Awards 2019

Best Digital Project 2019, J.P. Morgan Asset Management & MIT Innovation Node 

Grand Champion, Hong Kong FinTech Week 2019 Hackathon 
Though millennials and the younger generation are tech-savvy, they are flooded with misinformation from the internet. The next generation have an appetite for financial education, but they need a revolution in their digital consumption habits. This is because the current content provided by NGOs is not immersive and not attractive for millennials. Therefore, SIGMA will pioneer this transformation and act as a platform to empower young people to learn, share and plan for their investments.
SIGMA is a user-friendly, real-time mobile application that has been designed to cater for millennial needs in 3 aspects:
- 62% want to incorporate social media and sentiment indices.
- 67% desire 24/7 advisory platform.
- 78% want gamification to learn more about investing. 
With a sharp focus on improving millennials' financial literacy and the promotion of inclusive financial, SIGMA hopes to pave a better way for millennials' lifelong financial planning.

組長
Team Leader
陳鏸欣
CHAN Wai Yan Vanessa
組員
Team Member
鍾卓熹
CHONG Cheuk Hei (HKUST)
陸穎燊
LUK Wing San (HKUST)
黃信傑
WONG Shun Kit (HKUST)
院校顧問
​Faculty Advisor
周敬流教授
Prof. CHOW King Lau (HKUST)
Website
http://sigmaconsulting.hk