Social Inclusion, Environmental Sustainability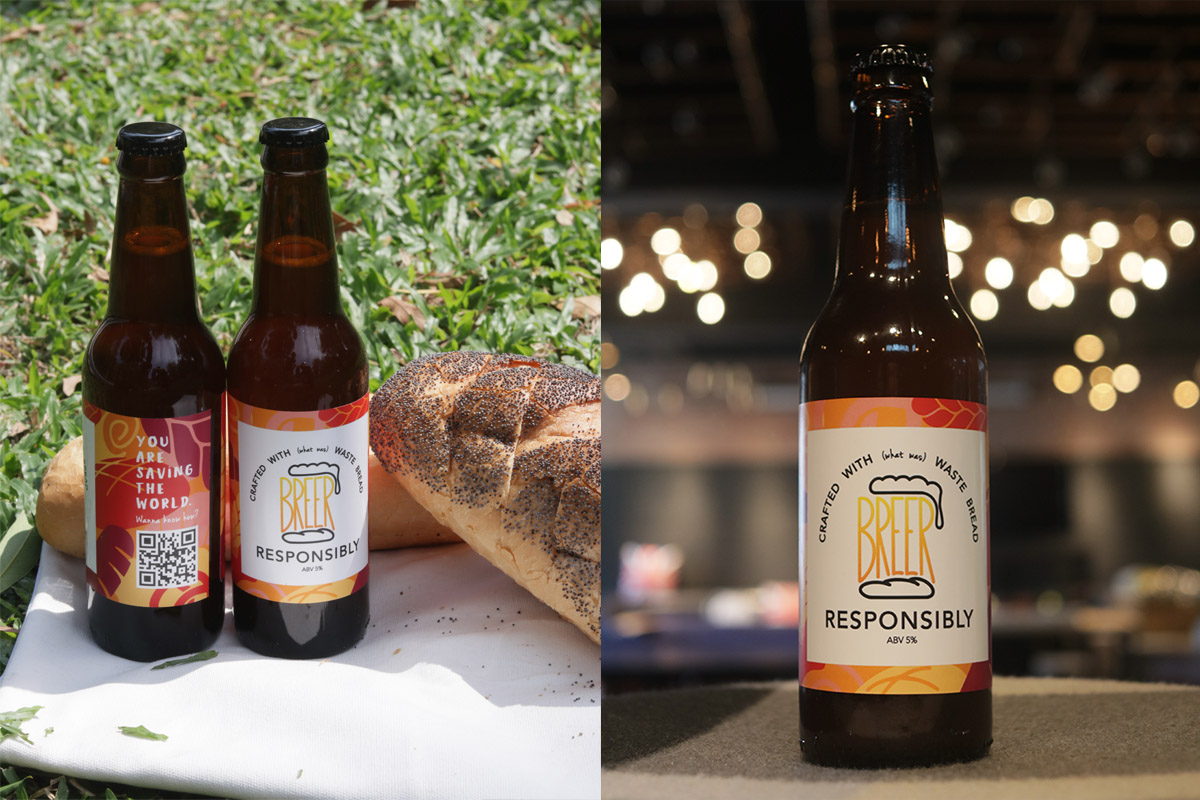 With Covid-19, all markets have been severely affected. The craft brewing industry, defined by innovation, has come to a standstill. Simultaneously, food wastage is rising due to a lack of sales. Breer is the one solution that solves both problems! We are a food upcycling start-up that uses surplus leftover bread from bakeries to brew premium craft beer.
Strongly believing in the motto that waste is not waste until you waste it, our initiative began when we learnt that all unsold bread in bakeries gets thrown away after closing. Shocked by the amount of food wastage, we decided to make a difference. In Hong Kong alone, 3600 tonnes of food is wasted every day. So, the experience of building a social enterprise that has a direct and tangible impact on solving a problem is very empowering. We have successfully developed the pilot batch 'Responsibly' and we got the opportunity to closely collaborate on getting the flavour profiles right, along with communicating our brand mission by designing a distinctive customer experience. After making various iterations, we are now ready with our first product – which we can't wait to introduce to the market very soon!
This has only been made possible with the combined efforts of our team members, all of whom have a very unique personal background. Be it our academic or professional experiences, each of us lent a different perspective in terms of developing the venture, and that had made it a very enriching experience. This collaboration is a testament to the potential of today's youth in making an impact.
組長
Team Leader
布思家
Anushka  PUROHIT (HKUST)
組員
Team Member
Deevansh GUPTA (HKUST)
Naman TEKRIWAL (HKUST)
Suyash  MOHAN (HKUST)
院校顧問
Faculty Advisor
Donny SIU (HKUST)
Website
breer.com.hk