2017-12-26 | Gineersnow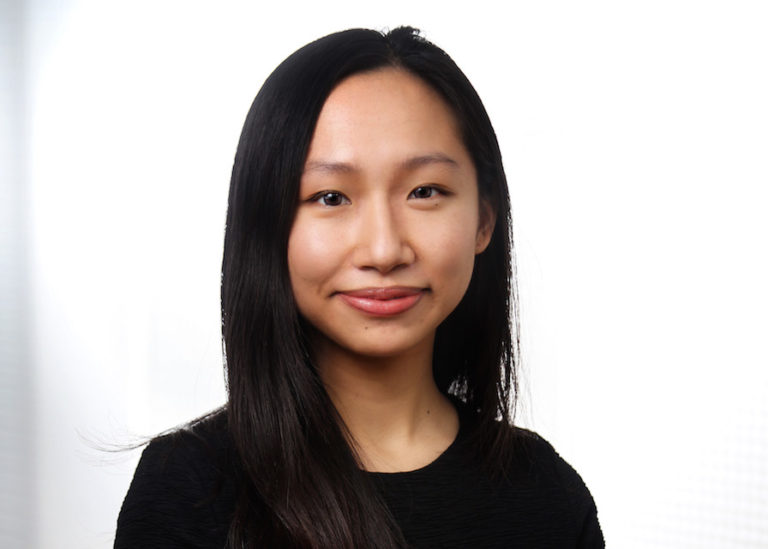 Bonnie Chiu's social enterprise, Lensational, is disrupting the stock photography industry by empowering women using camera. They donate cameras to the less fortunate families, train them to shoot stunning images, upload on their website, and anyone can purchase the images online. It's like buying from Getty Images or Shutterstock with a social impact benefit. Lensational has an impressive array of images which are unique, exclusive  and exceptionally stunning. Lensational's women empowerment not only helped families in the poorest areas in the world, but they also created an entire ecosystem that will bring out families from poverty. Because of the success of Lensational, Bonnie has been chosen by Forbes magazine as one of their 30 Under 30 pioneers.
Learn more about Bonnie and Lensational as she shares more details on how they plan to solve social and economic problems, overcome barriers and their future plans in this exclusive interview.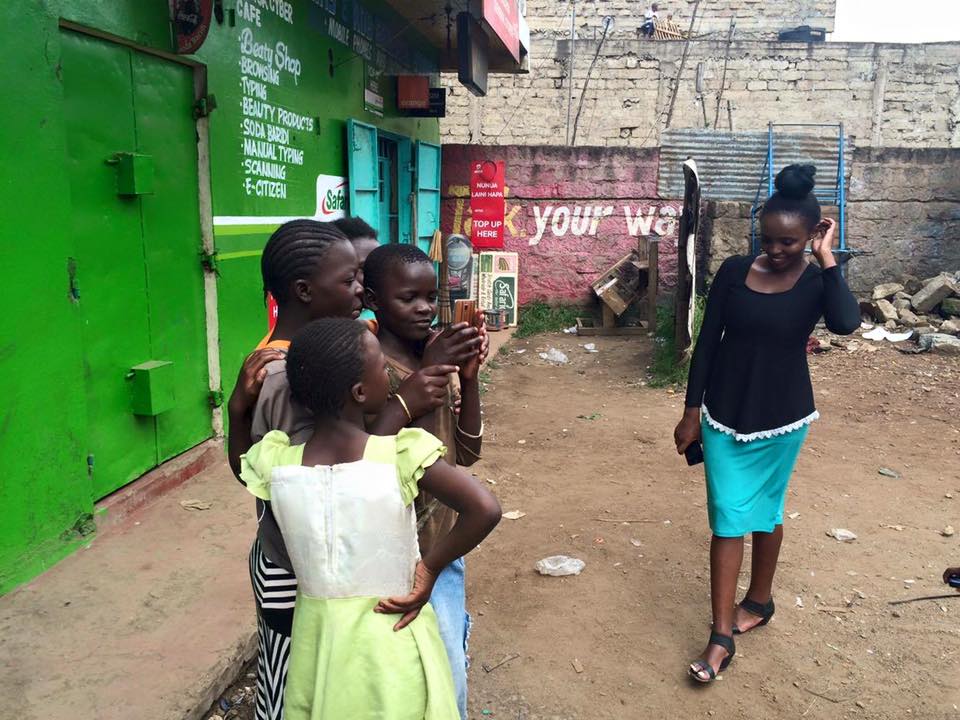 Describe yourself and your company.
Lensational is a social enterprise that equips marginalised women from developing markets with digital tools and photography training. Through photography, they have a voice, a source of income, and a base of strength.
It was an encounter with four Turkish girls during my travels to Istanbul in 2011 that planted the seed for Lensational. Like any tourist, I was taking pictures and I taught them to take pictures quite informally. It was so refreshing to see things through their eyes as the media has a certain portrayal of Muslim girls – it was just so interesting to see things a different way, and somewhat contradictory to these misconceptions.
I was also raised by my grandmother, who fled Indonesia as a refugee. She couldn't read or write and that's why she loves photography, it made me realise that photography was an universal language that transcends all barriers. She is only one of the 520 million women who are illiterate and this ultimately inspired me to set up Lensational on the International Women's day of 2013, initially as a Facebook page. I was only 20 years old and I did not anticipate how the idea gained so much resonance with people across the world.
I wanted to bring the power of photography to different corners of the world, to give marginalised women a way of expressing themselves without the need of words.
What social, environmental or economic problems do you want to solve?
In a highly visual and fast-paced world, I want to use the impact of imagery and the power of storytelling to solve one of society's most pressing challenges – gender inequality.
Of the world's 796 million illiterate adults, 64% are women, who are barred from expressing themselves. Women, whose voices are rarely, if ever heard. At Lensational, we imagine a world in which, through photography, women from all over the world can express themselves freely, fulfil their aspirations, and be represented in a dignified way.
Our starting point is to make sure that the stories of women who might otherwise be voiceless are heard and seen. It is also important to us that these stories are told from the women's own perspective. Through photography, marginalised women and girls are able to create images that challenge gender stereotypes, in particular in developing countries, and to define what gender means to them.
Our mission, however, goes far beyond the relatively short teaching experience. Women earn only 10% of the world's income despite producing 50% of the world's food and providing 66% of the work. Lensational aims to reach out to marginalised women in a self-sustaining way; we follow the progress of our students and bring their work to the attention of audiences across the globe. Women can share their images on our online photo platform, via exhibitions and through our corporate partners, like Getty Images. Half of the revenue then goes to the women as an independent source of income, while the other half is reinvested back into Lensational, helping us to sustain our work.
With few images of strong, female role models to inspire them, young girls and women may not recognise the options available to them.
Our images at Lensational seek to change that. For each photograph, there are two stories behind it; one within and one in front of the picture. This story continues to evolve each time the photograph is placed in a new context.
As Lensational grows to impact more women and girls, we believe they will be writing human history – or rather herstory.
What challenges did you encounter? How did you overcome those barriers?
Social enterprises are slowly challenging the mainstream of business and charities. We strongly believe in positioning ourselves as a social enterprise, as there is a clear alignment between our financial sustainability and social impact; however, funding for social enterprises is less straight forward than traditional businesses or charities. We tried to overcome our funding challenge by mobilising volunteers – those who are willing to give their time to further our cause. Through this model, we have been able to scale with very limited capital, and now we are showing traction which makes us more attractive to donors and investors.
Another challenge is around our technological infrastructure – hopefully engineers can help us solve this! The business proposition of Lensational is essentially creating a transparent supply chain for stock photography. We mainly work in developing countries and with a population that is digitally disconnected, so securing photos and data from them is rather labour-intensive. We have a small tech team helping to design a backend system as well as a mobile app prototype to try to overcome these logistical challenges. More ideas would be welcome!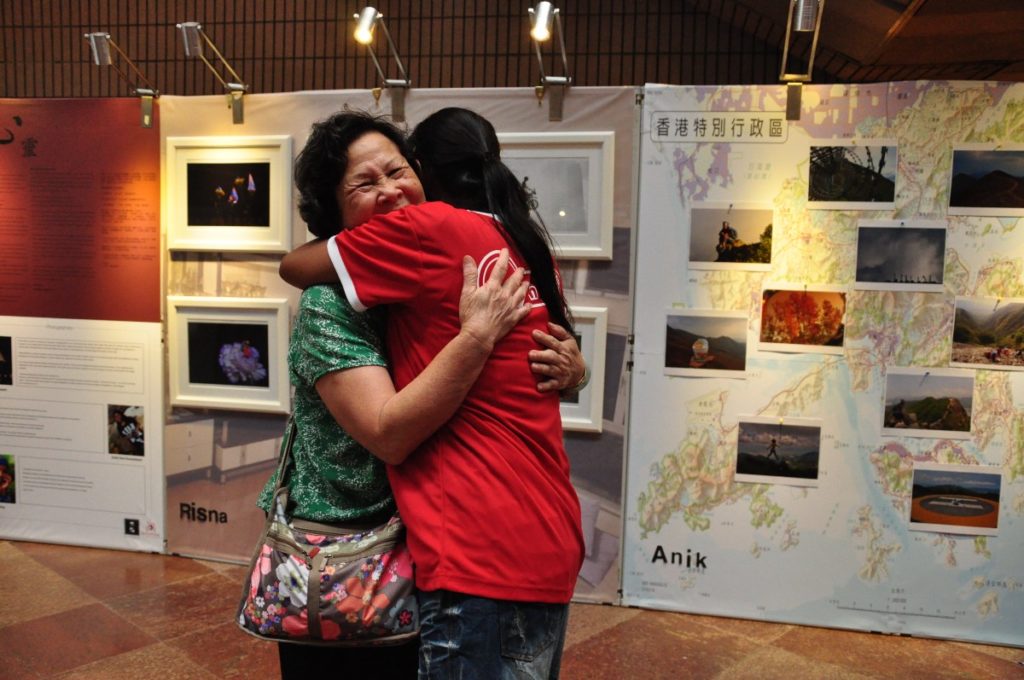 What are your achievements so far? What are the impacts? Who benefited?
The great news here is that a lot of people across the world really care about gender equality. We'd built a community of over 100 volunteers across 25 countries, and will have trained 700 women and girls in 20 countries in Asia and Africa by end of this year. Photo prints taken by our girls have been exhibited and sold to exhibition visitors in London, New York, Thailand and Hong Kong, as well as contributing to Getty Images and our other corporate clients. Lensational leverages on technology to create a 'born global' social enterprise.
Our social purpose is to empower marginalised women and girls through providing them with cameras and photography training. There are two key ways in which we envision impact occurring:
(1) Emotional Empowerment: Gaining access to cameras and learning about storytelling through the medium of photography allows women to express themselves freely despite illiteracy. Photography is also a proven counselling technique to help people connect with deep feelings and memories.
(2) Economic Empowerment: Our participants receive 50% of the revenue if their photographs or related products are purchased. Participants can also pursue other (freelance) photography opportunities locally with their newly aquired photography skills.
The economic empowerment component of our work is directly aligned with Lensational's financial sustainability.
A broader impact in terms of challenging gender and cultural stereotypes is ensured through the dissemination of photographs via our online platform, social media channels, and partnerships. Our participants are taught to create images that challenge gender stereotypes in an authentic way, in particular in developing countries, as they define what gender means to them. The ambition of Lensational is to share these unique and authentic perspectives with a global audience.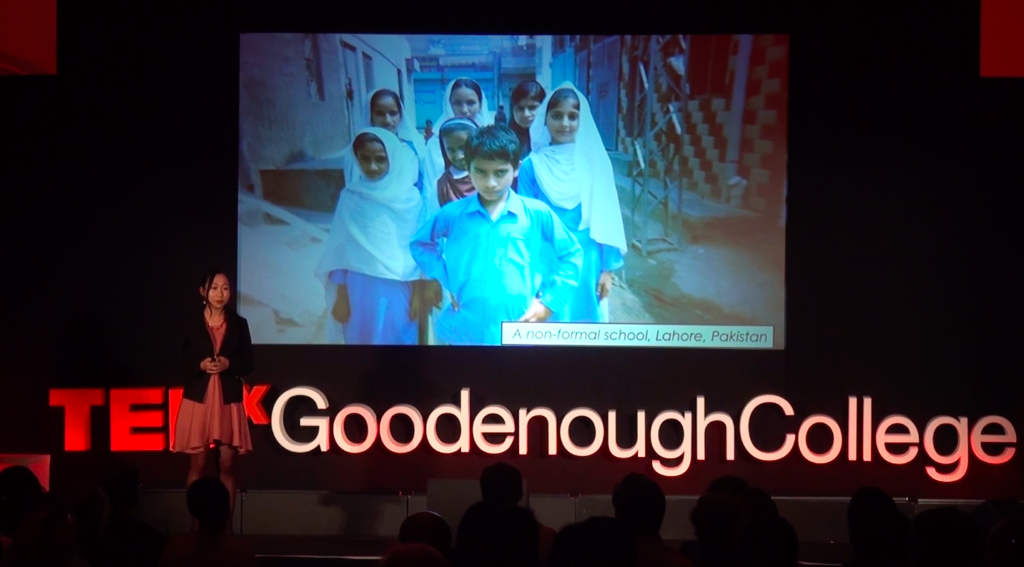 What are your future plans?
If we do reach our target this year in five years time we will be able to train 30.000 women directly. So far we have been able to train 600 women but if we do have that core staff team mobilizing our global community, we'll be able to reach that number. We are also looking into developing a mobile app that will enable women who own smartphones or women we can help to own smartphones they can learn on the go with the app and they can connect with other women in different countries through the app.
We can see having a strong community by 2022 of 30.000 women and more who otherwise won't have their voices heard on this global stage.
We actually have a 7 year vision – we want to reach 1 million women by 2025. So beyond that 5 year point we will have a strong community and we will just make the app open to all women who want to join. We see organic growth beyond that five year plan and I think 1 million women by 2025 are possible.
It is heart-warming to see so many people support Lensational. I have also met many "He for She" champions who came to volunteer or support Lensational. I think men, especially young men, are getting more vocal about gender inequality, and recognise that empowering women and girls is an investment in our common humanity.
Learn more about Bonnie
Born and raised in Hong Kong, I moved to London in 2013 to launch my career in global social entrepreneurship. I have been named a Forbes 30 Under 30's Social Entrepreneur in Europe in 2017 at 24 years old, was awarded Young Achiever at the Asian Women of Achievement Awards and the Hong Kong Youth Service Award.
The Entrepreneur.com has listed me as one of 30 International Entrepreneurs Really Are Solving the World's Problems.
While completing the final year of my university degree, with zero funds and a dream to create a gender equal world, I founded Lensational, a social enterprise that equips marginalised women from developing markets with digital tools and photography training. As the CEO, I led Lensational to grow to a team of 100 volunteers across the globe, and we trained over 700 marginalised women across 17 countries. Their creative work and stories have reached millions; and featured by media outlets including Huffington Post, TEDx and The Guardian. I have been invited to speak at conferences in 11 countries, most prominently at the Clinton Global Initiative, introduced by President Bill Clinton in New York. I led the team to secure partnerships with major corporates including Standard Chartered, Getty Images and WPP.
I also run The Social Investment Consultancy, a London-based social change strategy consultancy with offices in Dubai, Hong Kong and New York. I advise a wide range of clients including Save The Children, Oxford University Press and World Association of Girl Guides and Girl Scouts on their approaches to delivering social impact. I work closely with impact investors and I coordinate Women in Social Finance, a group founded by Suzanne Biegel for senior-level women working in impact investing.
Finally, I truly believe in enabling young people as changemakers – therefore I am a Trustee at Student Hubs, a national charity that works with 10 UK universities to catalyse social action among university students.
#Lensational
https://gineersnow.com/leadership/lensational-past-present-and-future